And I got a random IM saying I looked good today and asking where I got the things from that I'm wearing, so I figured I'd share it with you guys!!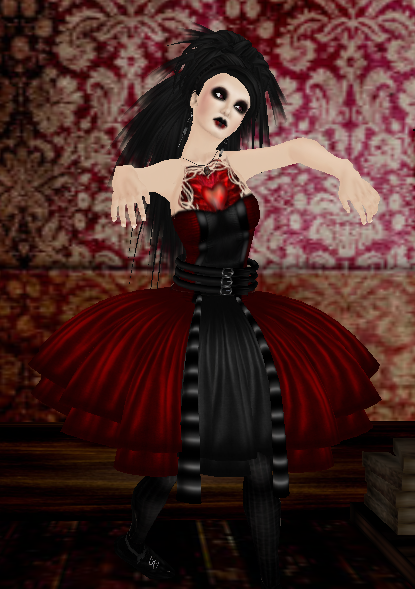 Dress
- 'Rachel' by
Blue Blood
, gacha prize, for those who haven't 'gachad' yet, I freaking love these! You pay a small amount of lindens, I think about 30L at Blue Blood, for a guaranteed cute prize! There's about 4 different gachas @ Blue Blood each with a different set of dresses in them as prizes, which are all transfer too so you can trade your doubles!!
Hair
- 'all I need hair' by
Darkerside
- this is their Song Lyrics Hunt prize which is on right now.
Skin
- 'Lael - webbed' new release by F'd Up- store is currently down though undergoing a rebuild, but you should definately check it out when its back!
Tattoo
- 'Tainted heart' by
Miasnow
, this is a previous Tainted hearts Hunt prize, sorry.
Have a gothy Saturday!!
Wednesday xx