Hey thrifty goths, I wanted to show you this look I put together using the picks rewards gifts from
Nightshade Designs
.
Here's a close-up of the skin: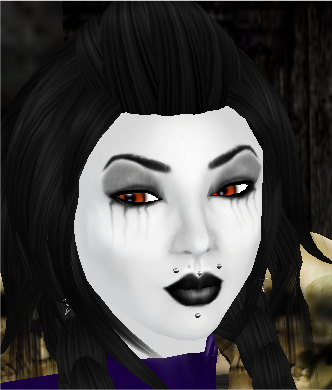 Here's a close-up of the shoes: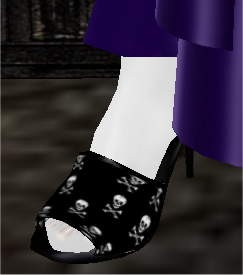 Everything worn here is available in the picks reward board at Nightshade Designs. The prize changes everyday at SL midnight and there are other gifts available such as earring and a manicure set. To claim these gifts you need to have Nightshade Designs in your picks. To do this, first tp over there, then right click on youself and go to profile, from there go to the picks tab and simply click the 'new' button to add your current location to your picks, and in 24-48 hours you can go back there and click on the picks board to receive your gift! You must have the 'show in search' box checked on your profile.
Hair - freebie box available from Magika
Wednesday x