OK, so I KNOWWWWW pink is not a favourite of us goths, hehe, but take a look at this outfit I put together from a variety of our favourite stores.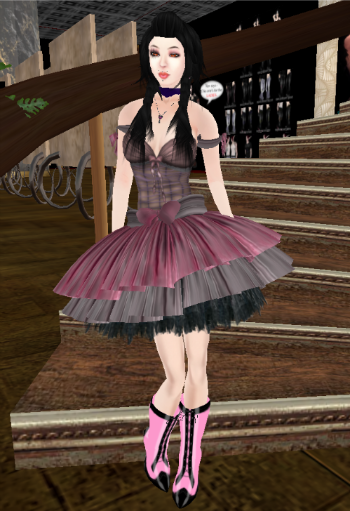 The beautifully detailed dress is the subscribo-gift from
The Dollhouse
.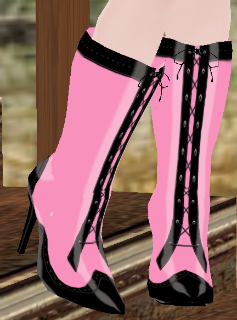 The fabulous pink and black latex boots (shown in close-up here) are the Virginia Hills boots in bubblegum from the lucky chairs at
Dare Designs
. And this jewellery set is from the lucky board at
Unique Needs
, which is also available in different colours.
The retro-style hair is the current MM gift from
Darkerside
. Hope you enjoy! Wednesday.