Hello, gothly gals, just a quick post to let you know about the new riotvend outfits at Blue Blood and Sn@tch. First up, Blue Blood has the Aldana outfit in teal. This outfit can be worn as a skirt or pants outfit, and comes with a top, jacket, and straps on all layers. Here are some of the wear options.
Yesterday, Ivey updated the Riotvend at Sn@tch and added the Almost Off dresses. Very sexy - ooo you'll show some nips if you don't wear underwear! :D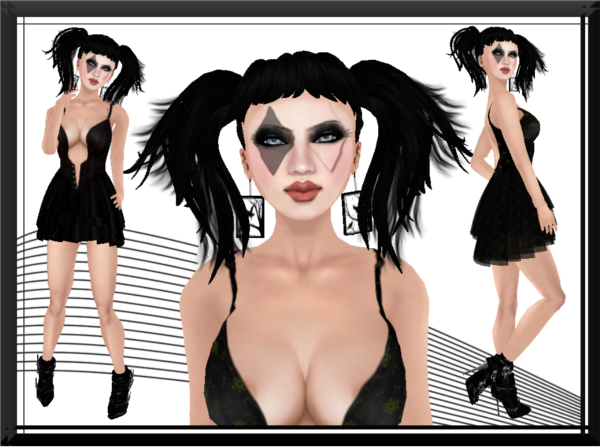 How low do these Riotvendors go? Well, there's only one way to find out - gather your friends and group members to mob the vendors and watch the prices drop!
Keep to the Darkside, gothlies.
Details:
Composite No. 1: